Award Winning Accreditation Within the Construction and Design Industry for Wine Cellars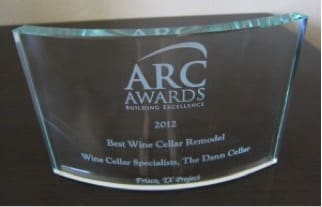 The awards just keep coming for Wine Cellar Specialists' design team. The top names in the construction and interior design industry have recognized Nancy Higgins and her custom wine cellar builders for outstanding new construction and remodeling. Centered out of Dallas, and expanding across the country, with wine cellar construction offices in Chicago and Tampa, our award winning specialists are proving to be the most innovative wine storage experts in the country. Don't take our word for it. See the examples of how we have been recognized:
Awards 2012 ARC Award –
The Dann Cellar – Dallas Builders Association
One of our company's first awards; this was a real treat to be recognized from such a distinguished organization. We won for "Best Wine Cellar Remodel." We converted an old kitchen pantry into a beautiful wine closet with Tuscan wine cellar door.
2013 Best of Houzz for Client Satisfaction

Nothing makes us more excited than to get happy customer reviews on the various listing profiles. This is especially the case with Houzz, which has become such an important place for lovers of home remodeling. It's because of this positive feedback from our clients that we were given this great award in 2013. See more about our involvement with Houzz here.
2014 ARC Award – The Myer Cellar – Dallas Builders Association
When you see this modern under the stair space, you can understand why we won "Best Wine Cellar Remodel." Wine cellars truly can become the most exciting spots in a home when designed right.
2014 ARC Award – The Chevis Cellar – Dallas Builders Association
We won "Best Wine Cellar" from the Dallas Builders Association with a room designed with rolling ladder and a custom door made from Mahogany, wrought iron, and glass.
2014 Best of Houzz for Client Satisfaction
In 2014, for the second year in a row, we were again we awarded with the "Client Satisfaction" award from Houzz.
2015 ARC Award – Flower Mound – Dallas Builders Associations
Nancy and her design team went all out converting this home office into a stunning wine tasting room. It's got flooring made from reclaimed wine barrels, an incredible custom crafted iron and glass entrance made with ornate wrought iron grills, and a wine bar.
2016 ARC Award – Preston Hollow – Dallas Builders Association
For the 5th time, Wine Cellar Specialists has won the ARC Award, this time for their Preston Hollow wine room. Wine Cellar Specialists crafted an astonishing wine room with a tasting area, display shelves, and an incredible series of traditional wine racks with a bottle capacity of over 3,000 bottles. This is a traditional wine room, meaning that the home is contemporary in style, while the cellar is primarily traditional, providing unique design challenges.
2015 Star Award– The Chevis Wine Cellar – Texas Home Builders Association
While winning the ARC award, which is the local Dallas design award, this Chevis, Texas project then went onto win the Star Award from the statewide Texas Association of Home Builders. We won for "Remodeler – Best Specialty Room"
2017 Dallas Small Business Excellence Award
Wine Cellar Specialists was selected for the 2017 Dallas Small Business Excellence Award. This award is given to outstanding businesses that serve the Dallas community. We were chosen for this award in the contractors classification.
Accreditations
National Association of Home Builders
We are an associate of one of the biggest advocates for the home construction industry in the United States, the National Association of Home Builders (NAHB). This organization has two local sub-chapters, which we are also associated:
Texas Association of Home Builders
This is the state organization of NAHB, which we've been awarded the Star Award, mentioned above.
Dallas Builders Association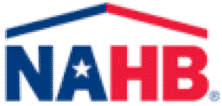 This is the local chapter here for NAHB in Dallas, which has recognized us multiple times with the prestigious ARC award. See more about the ARC here.
You can see our profile on the Dallas Builders Association site here.
Dun & Bradstreet

When working with a builder it is vital to work with construction company that is not on the verge of bankruptcy. Companies that are not in good financial standing often take advantage of their customers. This is where Dun & Bradstreet can be good resource for consumers. See Wine Cellar Specialists stellar rating with this highly respected third party to help make an educated decision when choosing a wine cellar builder.
Better Business Bureau

Perhaps no non-profit organization in America is better recognized as an advocate for consumers than the Better Business Bureau. Before there was the Internet, before there was online reviews, consumers turned to the BBB to see what a company's reputation was within a community. We are an accredited member of the Better Business Bureau, with an A+ rating.
Find a Wine Cellar Construction Company You Can Trust
Whether you work with us, or another company, we want you to find a contractor that you feel comfortable with, that fits your personality, that fits your sense of style, that helps you build a wine cellar of your dreams. We hope that the resources on this page give you a better idea of the work that we've performed in recent years. Feel free to ask us questions about these projects and the wine cellar that you're hoping to build.
Whether your looking to build a project in Dallas, Chicago, Tampa, or anywhere across the country, our team of wine cellar construction design experts can execute wherever and whatever you've been dreaming for your home or business. Call us today to see how we can help.