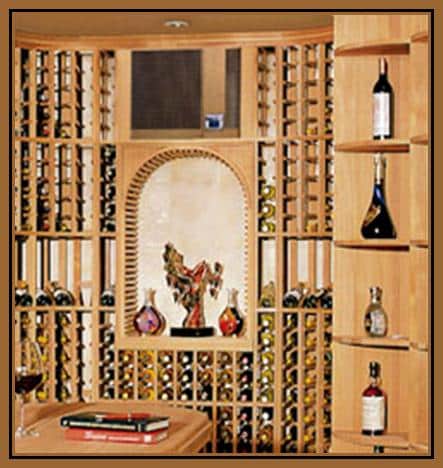 When one has decided to start and maintain a wine collection, it is essential for the wine collector to build a custom wine cellar. This is to protect the wine bottles, especially if one intends to age wines.
For wine collectors who live in areas with varying climates like Texas, it is advisable to seriously consider installing wine cellar refrigeration units to maintain the ideal temperature and humidity levels of the wine cellar.
There are a lot of models of cooling units and components available on the market today. One needs to research the models available and consult a Texas wine cellar specialist so that proper assessment of the wine cellar is done and the right cooling unit for your wine cellar is recommended. A heat load assessment can also be done to determine the right size of the cooling unit for your wine cellar.
CellarPro Wine Refrigeration System
CellarPro wine cooling systems offers different kinds of cooling units depending on the dimensions and location of one's wine cellar. Choosing a cooling unit is not an easy task since cooling units and their accessories must be customized according to the size, both width and height, of the wine cellar and its location in the house or building. It is important to locate where the warm air blows and exits the wine cellar.
CellarPro cooling units are continuously improving their products to serve their clients better.  They periodically upgrade the cooling units' components for better performance. They offers models from small wine cabinets to large capacity wine cellars. There are plenty of units and components to choose from depending on the dimensions of the wine cellar.
These reliable units have electronic thermostats and digital displays for ease of temperature control. Maintaining the temperature and humidity levels can be done inside the wine cellar.
Cooling units of CellarPro have audible and visual alarms to inform you when pre-programmed wine storage temperatures have been exceeded. This will ensure that the wines are monitored at all times.
Moreover, they have alarms that indicate when maintenance is needed and if there are any component or system failures. This mechanism is very helpful to the user as he will be somewhat guided by these features, thus avoiding unnecessary damage to the wine collection.
Availing a cooling unit for your Texas wine cellar may more than scratch your budget, but it will surely pay off since the wine cellar's condition is maintained according to the ideal settings or standards. In return, you will have a properly stored wine collection that you can be proud of.
Need Help in Choosing the Right Wine Cellar Cooling System? Contact a Texas Wine Cellar Expert
Let your wines mature properly for years by choosing the correct wine cellar cooling system. If you don't know which type of cooling system is best suited for your budget and needs, contact Wine Cellar Specialists at 866-646-7089 or visit their website at http://www.winecellarspec.com/ .