WhisperKOOL – For Small Cabinets to Wine cellars up to 2000 Cubic Feet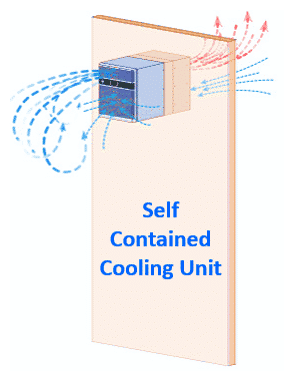 WhisperKOOL offers a variety of products for most wine cellar needs.
From the "ductless split system" type and "through the wall" units to the basic "self-contained" style. There are several varieties to choose from.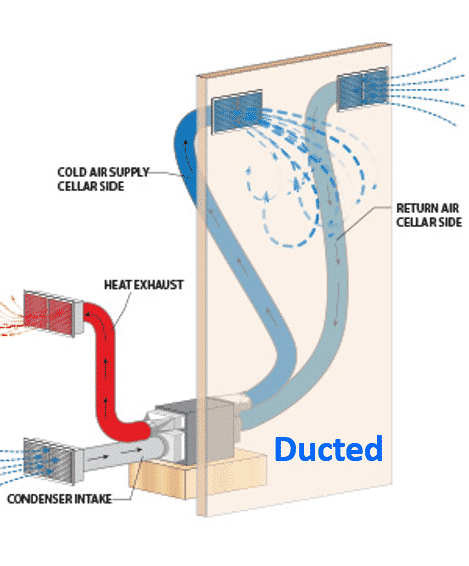 Some cooling systems are meant to be vented indoors, others can be vented to extreme hot or cold conditions, yet others can be ducted into your wine cellar from up to 25 feet away.
From small cabinets to wine cellars of up to 2000 cubic feet, WhisperKOOL has a unit to fit your needs.
Contact your Wine Cellar Specialist with help to determine which unit is right for you.
WhisperKOOL Cooling Unit Product Options
Extreme SERIES – Advanced Digital Controller – Efficient Coil Design – Bottle Probe
The Extreme Series offers 3-speed fans to truly put full control in your hands.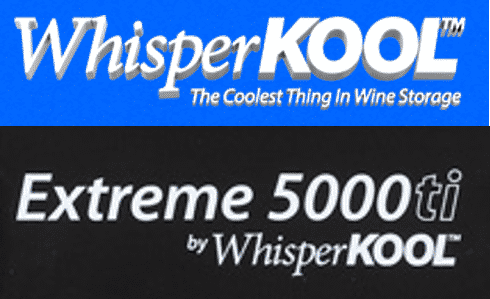 With the system set in the Low setting, you can maintain a 55°F cellar at an ultra quiet 51 decibels for the 3500ti and 5000ti, or 57 decibels for the 8000ti.
This fully featured line also includes WhisperKOOL's most advanced controller to keep all of the cellar vitals in check.
Utilizing a series of monitoring probes inside the unit, the controller is able to ensure efficient high performance and long cooling unit life.
Acceptable for mounting through exterior walls and can operate in a 110°F exhaust environments. Maintain 55°F and 50-70% relative humidity in a cellars up to 800cu. Ft. (3500ti), 1250 cu. Ft. (5000ti),or 2000 cu. Ft. (8000ti) in size.
CellarCoolCXCellarCool CX Series – Advanced Cooling Technologies & Simplistic Design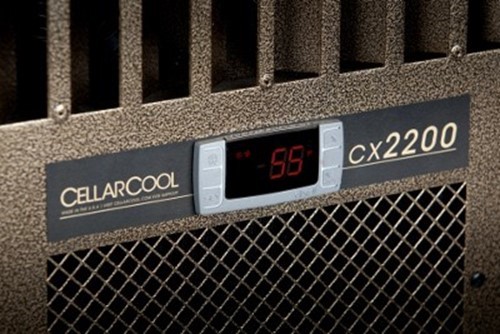 The CellarCool CX Series incorporates advanced cooling technologies and simplistic design, at an economic price.
Designed with a unique concept of strategically angled fans and louvers that create Dynamic Airflow, providing efficient and even cooling throughout the cellar.
Featuring a Heat Exchange Condensate Management System that uses excess condensate on the "hot" side of the unit to act as a coolant, this also evaporates some of the condensate in the process.
Equipped with a best-in-class 30°F temperature variance, your wines will stay at 55°F even when the exhaust area reaches 85°F. The systems are designed for simple through-the-wall installation, utilizing mounting brackets to eliminate the need for a support shelf.
All CellarCool wine cooling units are tested and calibrated to ensure their reliability, longevity and durability in creating the ideal environment for wine storage and preservation.