Custom Wine Cellar and Wine Tasting Room in Reclaimed Wine Barrels
See more images from this Naples Florida Wine Barrel Wine Cellar Design Project.
This recently completed custom wine cellar and wine tasting room combination in Naples, Florida is an example of how to create a stunning stylized residential wine room and yet make it practical and comfortable for both wine storage, and an impressive and comfortable environment for entertaining.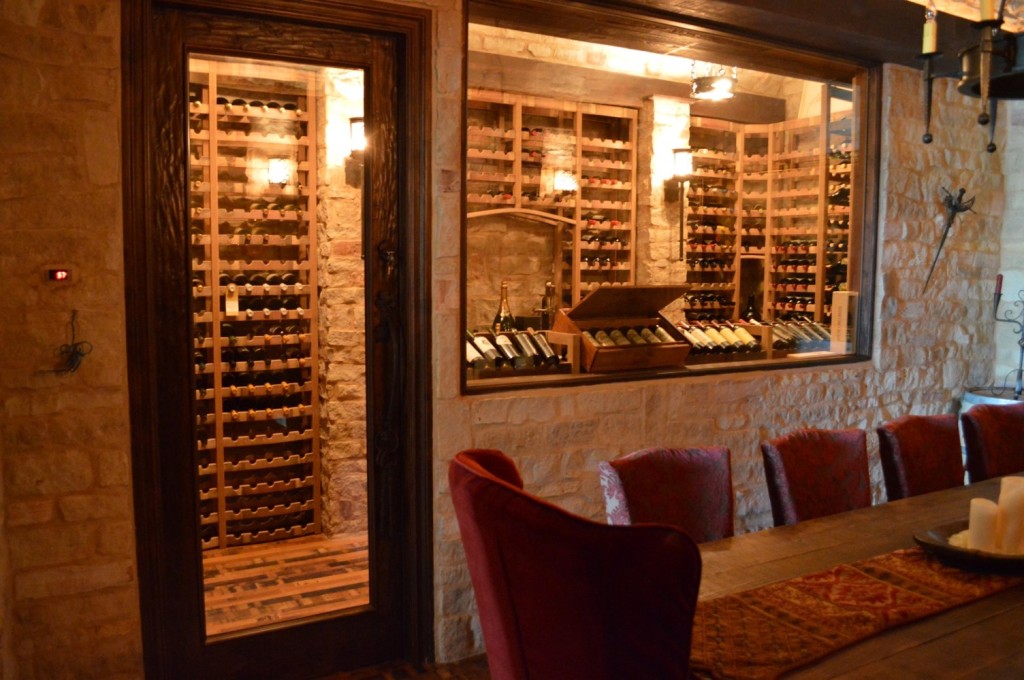 Actually in Bonita Springs a suburb of Naples, the Lombardo's wine cellar was almost entirely constructed from reclaimed wine barrels.
This unusual construction product presents the wine bottles cork first and has a unique curved display appearance.  Due to the nature of the wine barrels, the finished racking also retain the distinctive aroma and intermittent coloring caused by the wines originally stored in them.  The end result is a very aged, yet well maintained appearance.
Custom Wine Cellars Naples, Florida Bonita Springs Project
We would like to say a special thanks to Jody for showing us the inside of his new wine cellar and sharing his thought and inspiration for the project.
Wine Cellar Flooring also from Reclaimed Wine Barrels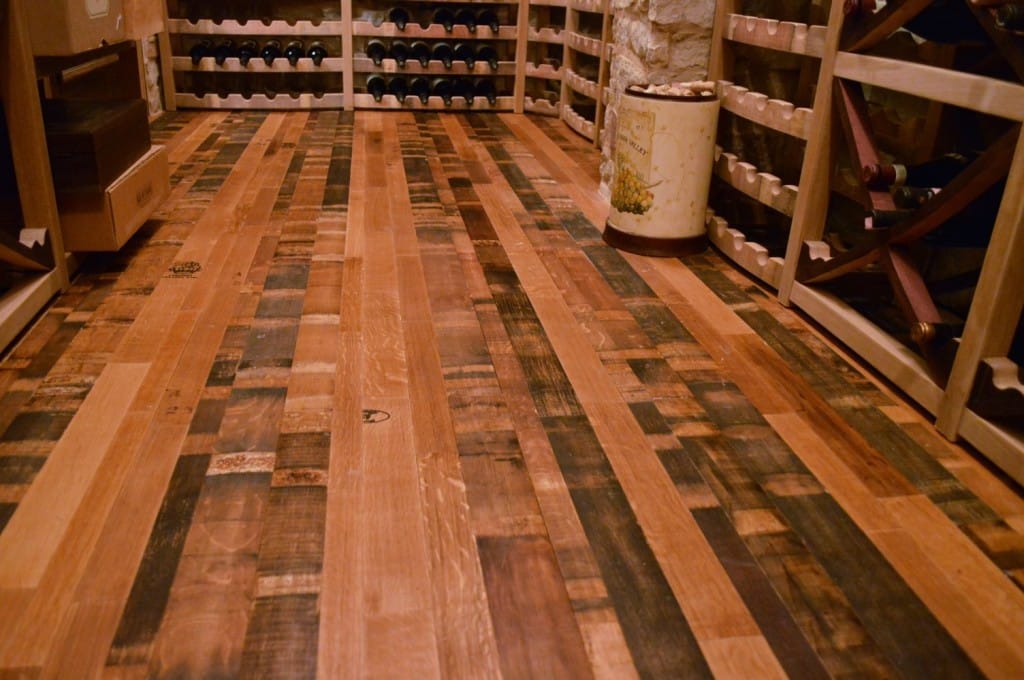 The wine cellar flooring and serving counter-top was also made from the same wine barrels.
While not curved, the "cooperage" tabletops randomly present the original cooperage brands in the wood.


The "stave" style flooring shows markings where the original metal stave's were removed from around the outer part of the barrels..
This effect creates a, one of a kind appearance, adding to the whole wine cave ambiance.
The wine tasting area includes a glass display rack and a humidor. The cabinet style addition was built on special hidden casters so that it could be pulled out for cleaning and to get to a hidden electrical box.
Main Features – Florida Naples Wine Cellar
Vintique Reclaimed Wine Barrel Racks In Natural Finish
Reclaimed Wine Barrel Flooring in Cellar and Tasting Room
Barolo Style Custom Door with Heavy Distressing
Cabinet with Glass Rack, Humidor, Reclaimed Wine Barrel Tabletop, and Casters
Total Capacity 1,580 750 ml bottles
The Wine Cellar Refrigeration System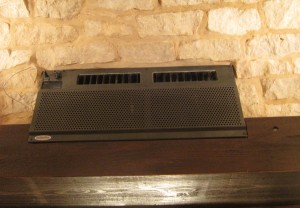 A consistent and specific temperature of about 55 degrees is vital for any valuable collection of wine intended to be properly aged and stored over extended periods. Care therefore must be taken to select the right type of climate control system for the location and type of wine cellar.
The refrigeration system we installed in this project was a CellarPro 6000S cooling unit, learn all about it here.
As you can see in the images below this was a very distinctive and elegant wine cellar.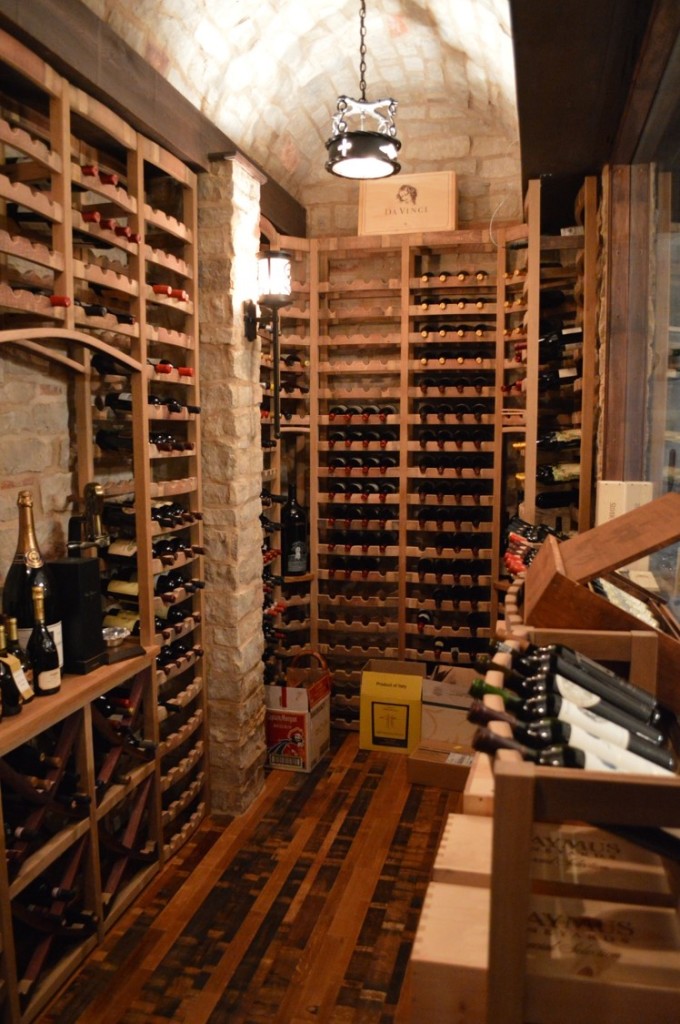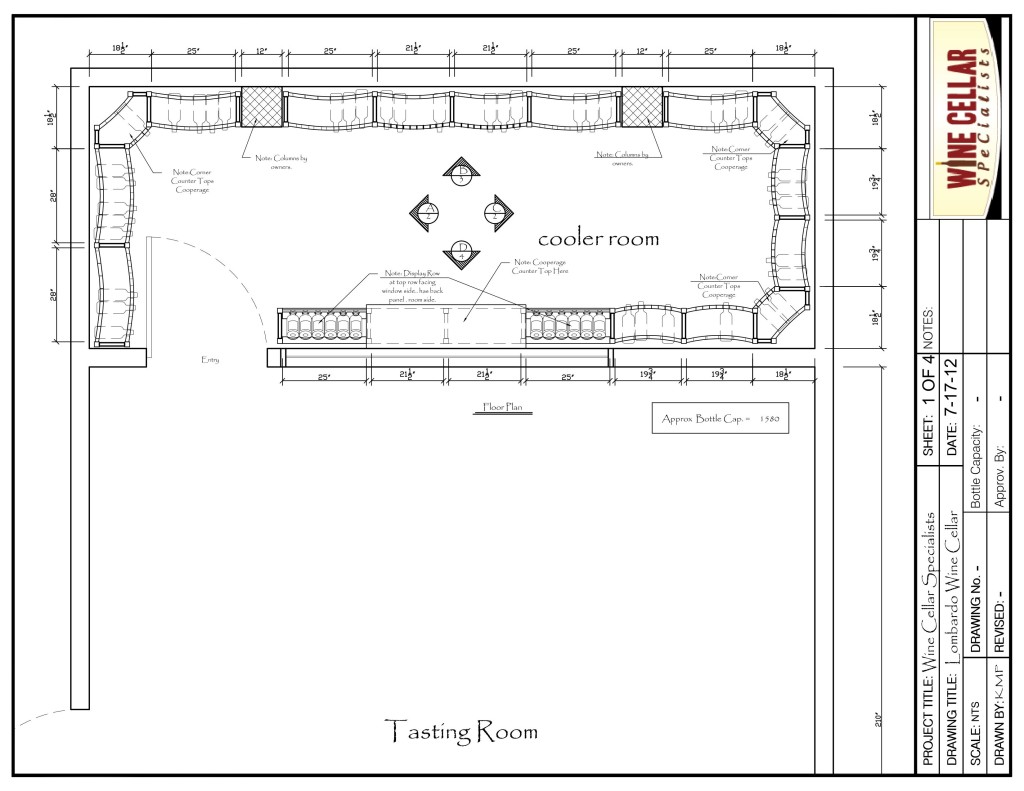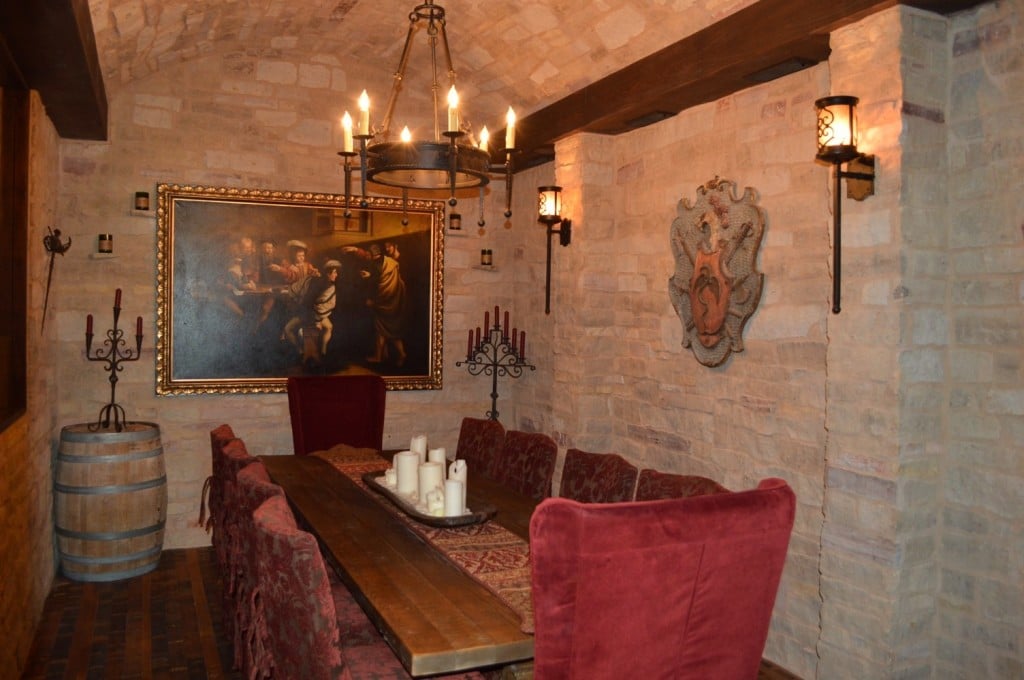 Have a potential space in your home to convert into a beautiful custom wine cellar? No large or too small to turn into a room to impress.
Call +1 (866) 646-7089 Wine Cellar Specialists and kick start your project with a free design today!
See more images from this Naples Florida Wine Barrel Wine Cellar Design Project.