Custom Wine Cellars Related Wine Industry Business Listings
As specialists in the construction and design of custom wine cellars we often come across businesses that offer products, information and services that may be of interest to our clients. Below you will find a list we are building of these businesses for your convenience.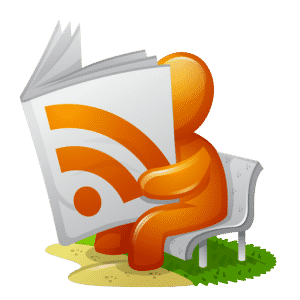 Click the RSS feed image to notified when we add new businesses to this list.
For details of our criteria for listing a business here, visit Custom Wine Cellars Related Business Listings.
List Of Businesses That May Be Useful To Our Customers Or Owners Of Custom Wine Cellars Generally
Wine X Magazine
A young adult lifestyle magazine with wine and other beverages grafted on to it
www.WinePress.US
An excellient social networks & forums young adult lifestyle magazine with wine and other beverages grafted on to it
The Wine Advocate
The Independent Consumer's Guide to Fine Wines
Wine Cellar Refrigeration Systems
US Cellars, manufacturers of Specialist Wine Cellar Cooling Units for the TRADE
Trade Show Displays Orange County
California Based Manufacturers of Point of Purchase Displays & Trade Show Booths and serving the Custom Wine Cellar Industry
Corporate Records Orange County
Incorporation Attorneys, Specialists in Small Business Corporate Records
Custom Wine Cellars California
Master Wine Cellar Builders based in Orange County California, Quality Work, Cooling Experts
Custom Wine Cellars Orlando Florida
Commercial Wine Cellar Builders based in Orlando Florida, Excellent at large Hospitality Projects
Austin Kitchen and Bath
Residential Home Remodeling Company based in Austin Texas, Specializes in kitchens, bathrooms, home offices, media rooms and more..
Wine Cellar Specialists – Builders of Beautiful Custom Wine Cellars
Wine Cellar Specialists are national wine cellar builders and we have sales offices in Dallas Texas Wine Cellar Companies and Chicago Illinois Wine Cellar Companies. We provide design and installation services to both commercial business & residential home owners looking to create beautiful purpose built custom wine cellars, wine displays, wine cabinets and wine tasting rooms. We carry a range of products such as wine cellar refrigeration units, wine cellar doors, specialist wine barrel wine cellar flooring, wine accessories and gifts.
We love working with genuine wine enthusiast, sommeliers, wine collectors and companies that build quality businesses serving the wine industry. This includes fine wine stores, restaurants, hotels and the hospitality industry generally. If you have a question, are considering creating a home custom wine cellar or commercial wine storage display of your own call us at +1 (866) 646-7089 or complete a Custom Wine Cellar Design request form and we will respond to you.
Old & Replacement Pages