Under Staircase Custom Wine Cellars – Dallas Texas Mansfield Design – Burke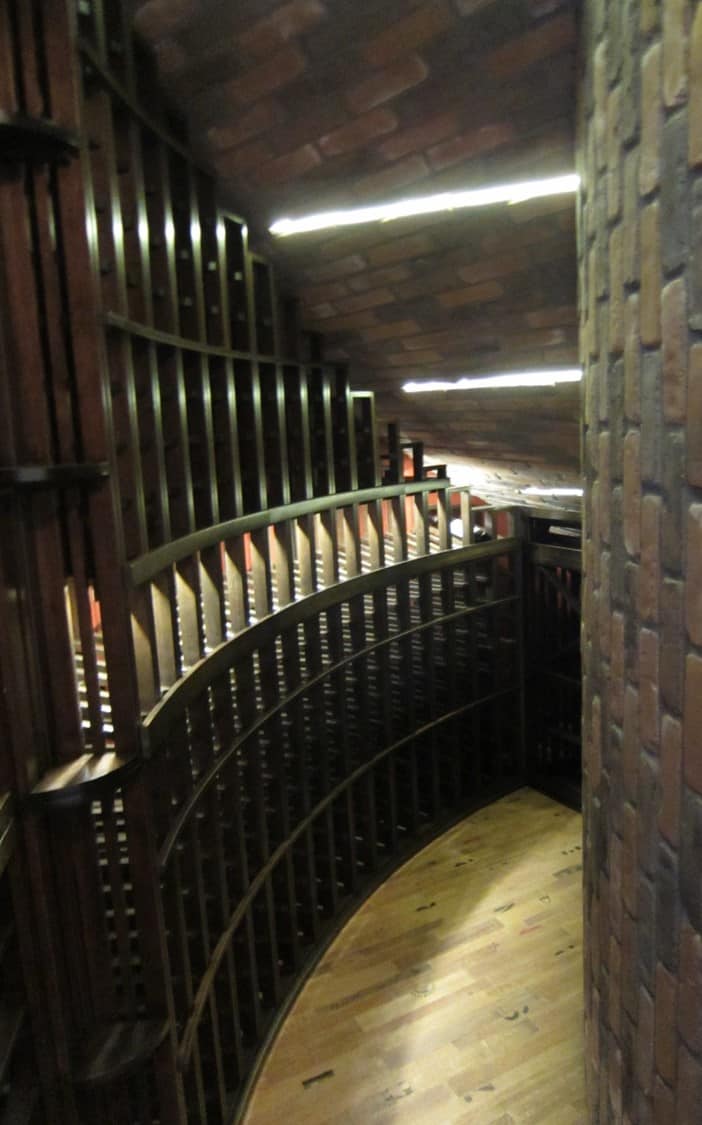 Designing custom wine cellars is more than just throwing a few wine racks into a nice arrangement against a flat wall or two.
As you will see in this project there is a reason for the word custom in custom wine cellars!
This project designed and built for the Burke's who live in Mansfield a suburb south of Dallas
Texas while a challenge to start with turn out to be a really good looking wine cellar builders project.
The unused space to be converted in this residential home was a relatively small boring and plain area under the stairs.
To make this wine cellar work we had to have our custom racks specially built to the curve of the wall.
Making the curved racking look seamless is one of the keys to the impressive aesthetics of this wine cellar.  Lot's of joints and screw holes would not created the same result.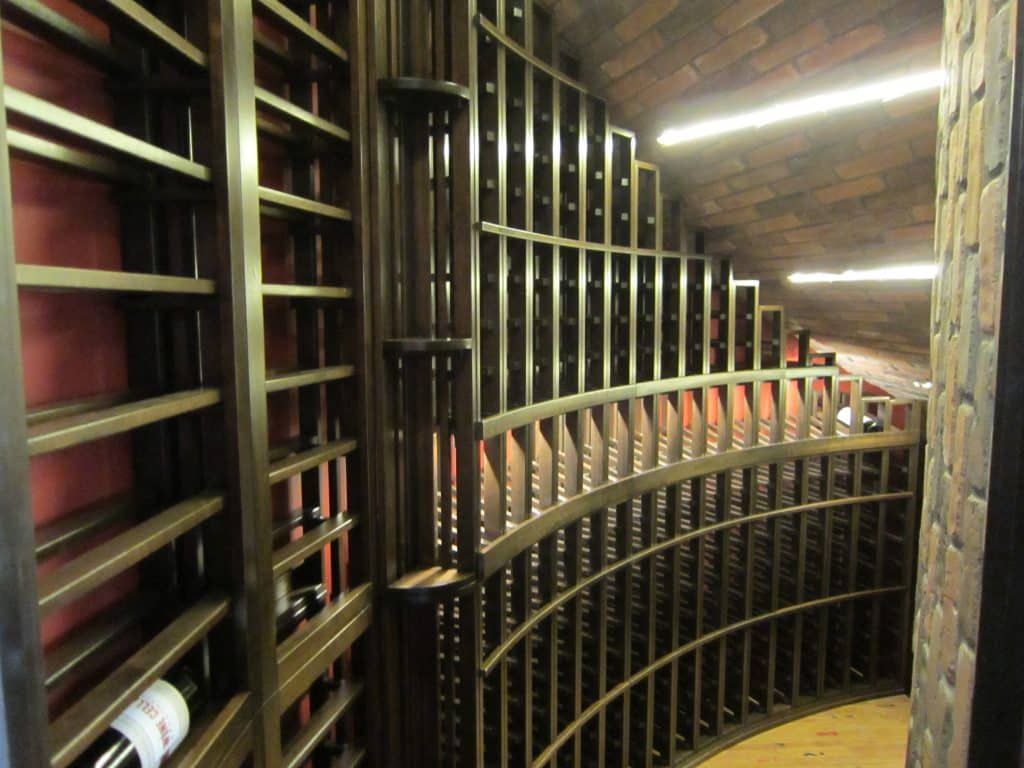 Wine Cellar Refrigeration System Dallas Texas Burke Project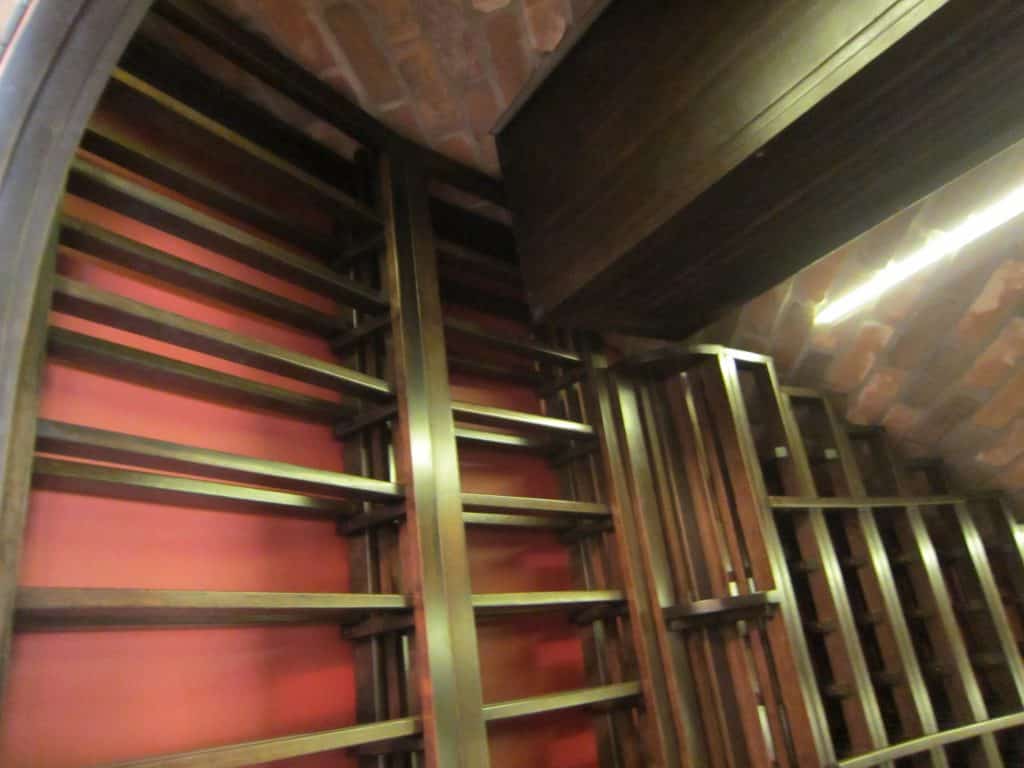 For the cooling of the wine cellar we used a US Cellar Systems RM2600 ductless split system, hanging it from the ceiling and with the airflow pointed down.
The unit was placed where the flat ceiling steps down into the slanted ceiling.
We constructed the housing for the cooling system in the same wood and finish as the racking, even the louvered grill looks in keeping with the overall design of the room. This type of refrigeration system (ductless split) is ideal for a small space like this creating very little noise and using up a minimal space only.
Curved Custom Wine Cellar Racks and More…
Our racks are in mahogany with "Rustic" stain and lacquer. They begin with lattice horizontal display racks in the straight section of the cellar and are connected with a mini quarter round to the center section of individual 750 bottles with a display row that have a true radius curve.
The cellar ends at the low end with another horizontal rack that tops off a lattice X bin with a lattice case storage rack at the bottom.
The left and end walls were painted with an orange-brick color and the right wall and ceiling were covered with a faux brick material.
Under Staircase Custom Wine Cellars – Dallas Texas Mansfield Design
Wine Cellar Flooring with Style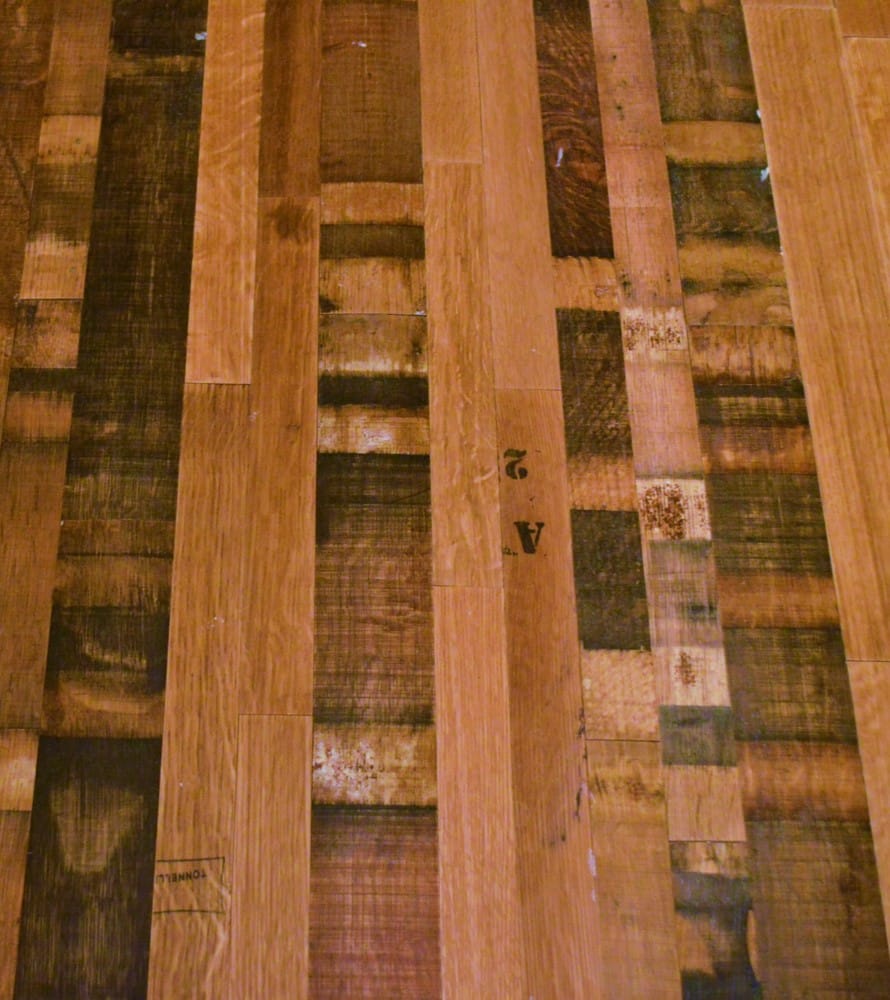 The floors were constructed from  "Cooperage". Cooperage is a type of  reclaimed wine barrel oak flooring.
These are made from actual wine barrels which retain the aroma and coloring of the wines originally stored in them.
This product adds yet another unique dimension to a wine cellar. Our Dallas clients were very please with the result.
Stunning Wine Cellar Doors – Purpose Built for Wine Cellars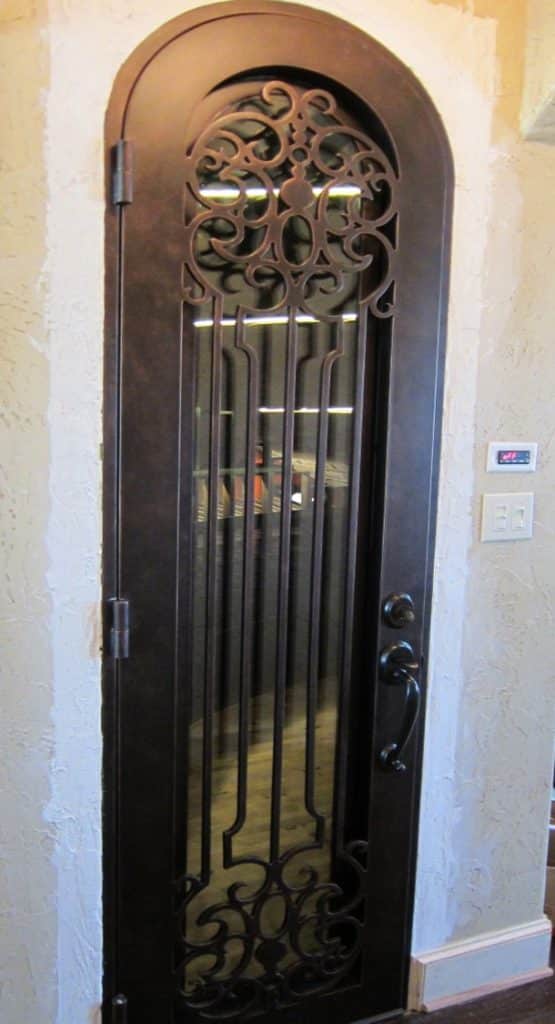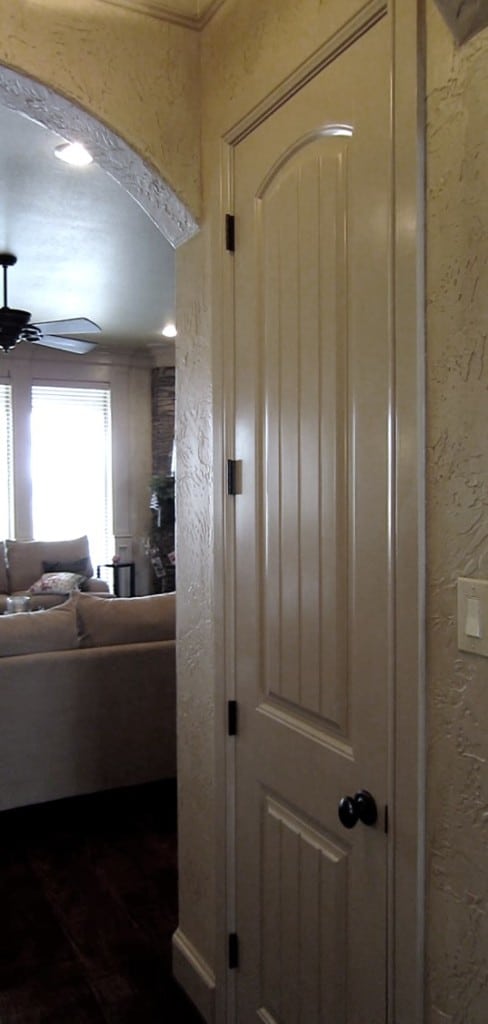 The door we installed on this project was a purpose built wrought iron door with operable glass for cleaning.
The style of the door is called Venetian View. It was manufactured in a "Copper Mist" color and included an oil rubbed bronze "Saratoga" handle set.

If you have an unused area in you home, maybe it could become a stunning custom wine cellars just like the Dallas Burke's project. Call Wine Cellar Specialists +1 (972) 454-0480 and get a free design and quote.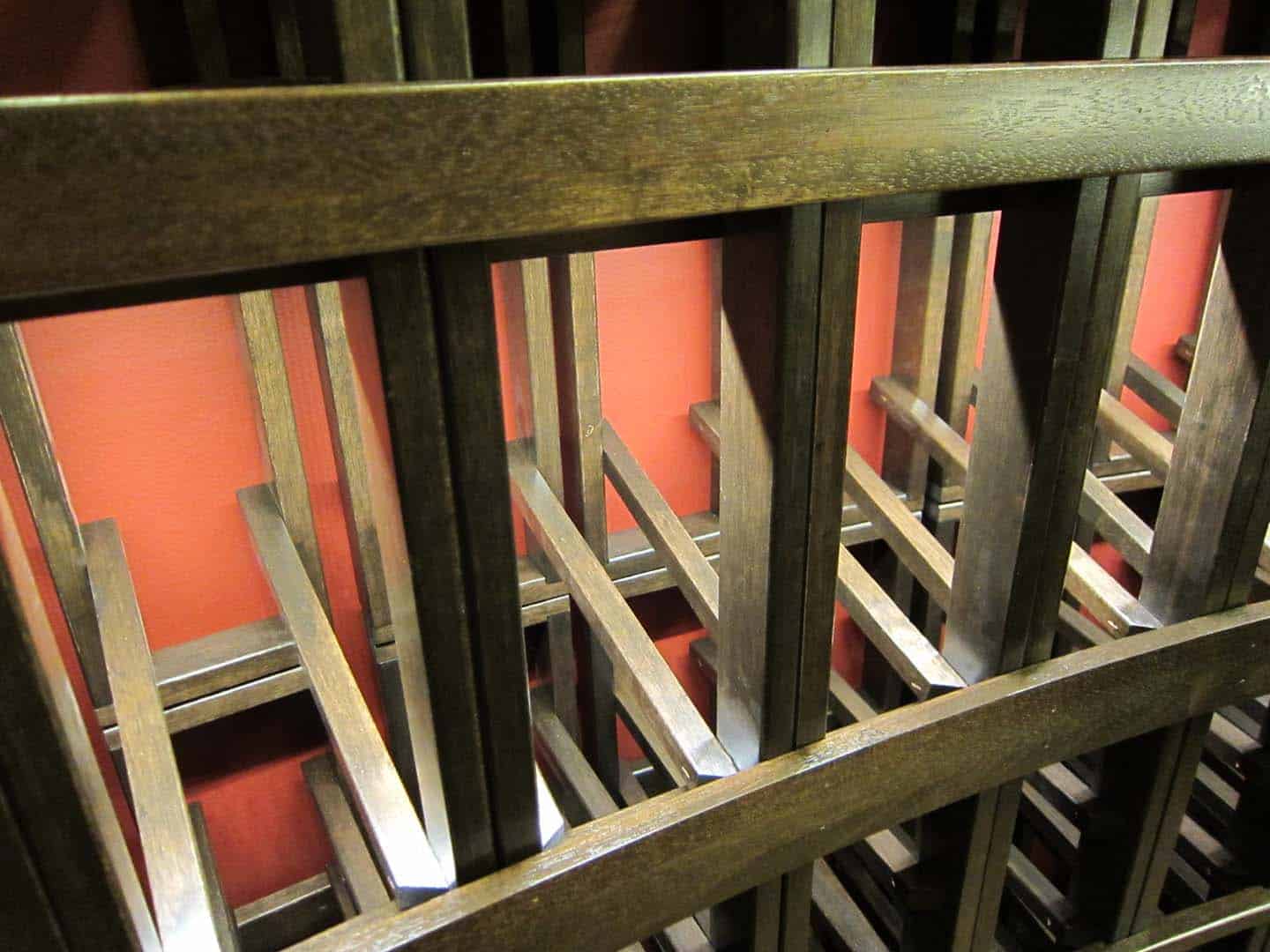 See more under stair wine cellar projects:
Texas Trophy Club Residential Custom Wine Cellar Project