Poor conditions can be detrimental to wine. Investing in a climate-controlled wine room can protect your investment from harmful external factors.
Wine Cellar Specialists offers a turnkey solution for clients who want to have a custom wine cellar in Chicago that has the ability to maintain the right temperature and humidity levels.
Temperature and Humidity – Factors that Affect Wine Quality
A wine storage room is much more than the wine you choose to store inside it. In fact, the wine, contrary to what you might think, is less a factor in an effective wine cellar than the cellar itself.
For Chicago custom wine cellars of course, ultimately, the wine inside your wine room is what will matter, but in the beginning, and, to some degree, going forward, the cellar itself is what will make or break your collection.
The optimum conditions in a wine cellar can be achieved by regulating the temperature and humidity.
Optimum Conditions Needed by Wine for Proper Maturation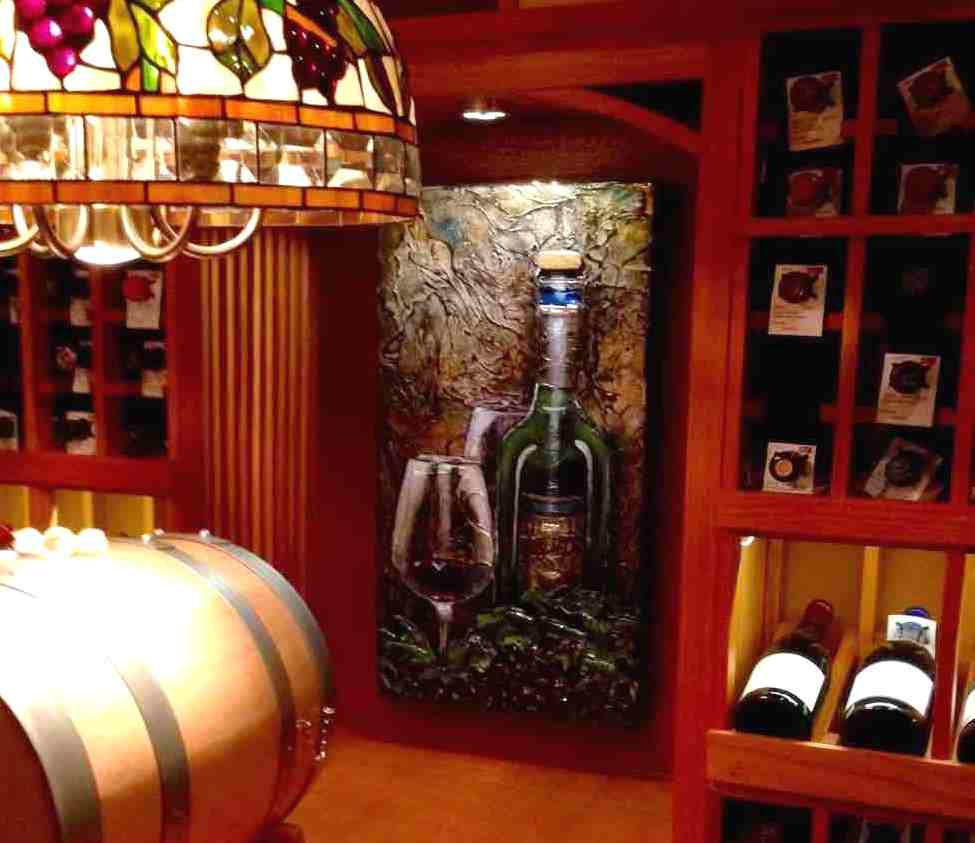 Without the right temperature and humidity in your wine cellar, and in less than ideal conditions, the wine you hope to one day enjoy or sell (wine as investment is not as rare as you may think) will not be there.
Ideal Wine Cellar Temperature
In order to preserve wine's complex characteristics, it needs to be stored in a room where the wine cellar temperature is aproximately between 55-65 degrees Fahrenheit.
Wine Cellar Humidity
In addition to temperature, humidity can indirectly affect the quality of your wine. Your wine cellar should be able to keep the humidity level between 50-75%.
Too low of a humidity level in your Chicago wine cellar may dry out the cork, allowing unwanted oxygen to get into the bottle. When this happens, oxidation occurs. Oxidation causes off flavors and flat aromas in wine. It also causes wine discoloration. Premature browning in reds and a deeper yellow color in whites are indications that wine has been oxidized.
Too high a humidity level can trigger mold growth that can damage the wine labels and wine racks.
Achieve Proper Storage Conditions by Careful Planning and Choosing the Cooling System Ideal for Chicago Custom Wine Cellars
With some careful planning, forward thinking, and the right cellar, how you want your wine to be when you one day drink it is achievable and very possible.
Some people choose to build their Chicago custom wine cellar in a basement, and while this may be the best space in your home in which to create a cellar, (assuming you actually have a basement), keep in mind that the conditions in your basement are not necessarily ideal for wine storage or more importantly the proper aging of your wine collection.
Also, you should think create an environmentally controlled space for your wine collection.
Installing a Refrigeration System Can Help Maintain Constant Temperature and Humidity in Chicago Wine Cellars
A wine cooling system should be protecting your collection and investment.
So make sure that regardless of the conditions outside, or even in your home, you are using an efficient refrigeration unit.
Such a system also means that your cellar does not have to be in a basement.
Effective wine cellar cooling units correctly controlling your wine rooms climate means the sky is the limit when it comes to cellar location, or is at least only limited by the size of your home.
Of course, where you place your wine cellar is based on how a cooling system can be installed. If installing a self contained unit, you need to be able to vent directly through the wall outside (only units specifically designed for extreme conditions) or to another room that is heat and air conditioned and is at least twice the size of your cellar.(the most cost effective method.)
If using a split system, you can place your condenser up to 50 feet from the evaporator and either copper lines or ducting might be used. There are many ways and types of cooling systems.
Consult a Wine Cellar Specialist to Determine What Can Be Used in Your Situation
You must choose the correct cooling unit for your Chicago custom wine cellar so that it cools efficiently for your particular conditions. Not only the size of the room, but the insulation, the door, where the cellar is located inside the home are all factors when determining the correct size of unit.
At Wine Cellar Specialists, they make a careful assessment of their client's needs to ensure that all the components are of high quality and installed properly.
Heat Load Calculation
A wine cellar specialist can do a heat load calculation to determine the size of unit that you will need. The correct unit can be counted on to keep your wine collection safe. Do not size your cooling unit solely by the cubic footage of your wine cellar. A heat load calculation will take into account the size of your room as well as the amount of insulation, glass, number of doors, interior and exterior walls, etc. to determine the amount of BTUH needed to correctly cool your room.
You will find that temperature and humidity will become common words around your home, as these are the two aspects in your cellar that are keys to proper wine storage.
Digital Control – an Important Feature of Cooling Units for Chicago Custom Wine Cellars
Most wine cellar cooling units have digital controls. This type of control allows you to monitor the temperature in your cellar, and tell you instantly if there are any changes.
The cooling units automatically run in cycles to maintain the correct temperature.
Digital controls are part of most units, but if offered as an option, consider going with it, even if it adds to the price of your unit.
Protect Your Wines from Being Damaged. Contact a Professional.
Prevent wine spoilage by choosing a wine cellar cooling expert in Chicago. Let Wine Cellar Specialists help you determine the refrigeration system that can maintain the ideal temperature and humidity in your wine room.
Contact them today at 866-646-7089 or request a 3-D wine cellar design for FREE!