Mounting the pegs and Panels
All of our Ultra series, Saddle Series, and Port Series racks can be mounted several ways.
Your own panels
Our custom size panels of laminate, wood, alumasteel, or acrylic
Our pre-made panels 3' or 4' Horizontal or Vertical
Our pre-made channels 3' or 4' Verticals
The custom panels can be installed onto the wall several different ways. View Installation of Panels
The pegs are installed onto the backer boards with nuts. These nuts can be recessed into the boards if requested so that the board can be flush mounted.
Ultra Mount Panels – 3' and 4' Pre-Made

Horizontal or Vertical mount panels in 3' and 4' lengths and heights are also available. Choices of panels are Laminate, Natural Wood, Stained Wood, Alumasteel and Acrylic.
Wood and alumasteel panels are available in horizontal and vertical 36 X 6" X ¾"
Acrylic panels available in horizontal and vertical 36" X 6" X ¼" and 48" X 6" X ¼"
Other panels available in 2' x 2' size are:
Alumasteel
Black or White Laminate
Acrylic
Red Oak Wood
Cherry Wood
Alder Wood
Maple Wood
Black Walnut Wood
Photos that can be used showing Panels on walls:
Ultra Mount Channels – 3' and 4'Pre-Made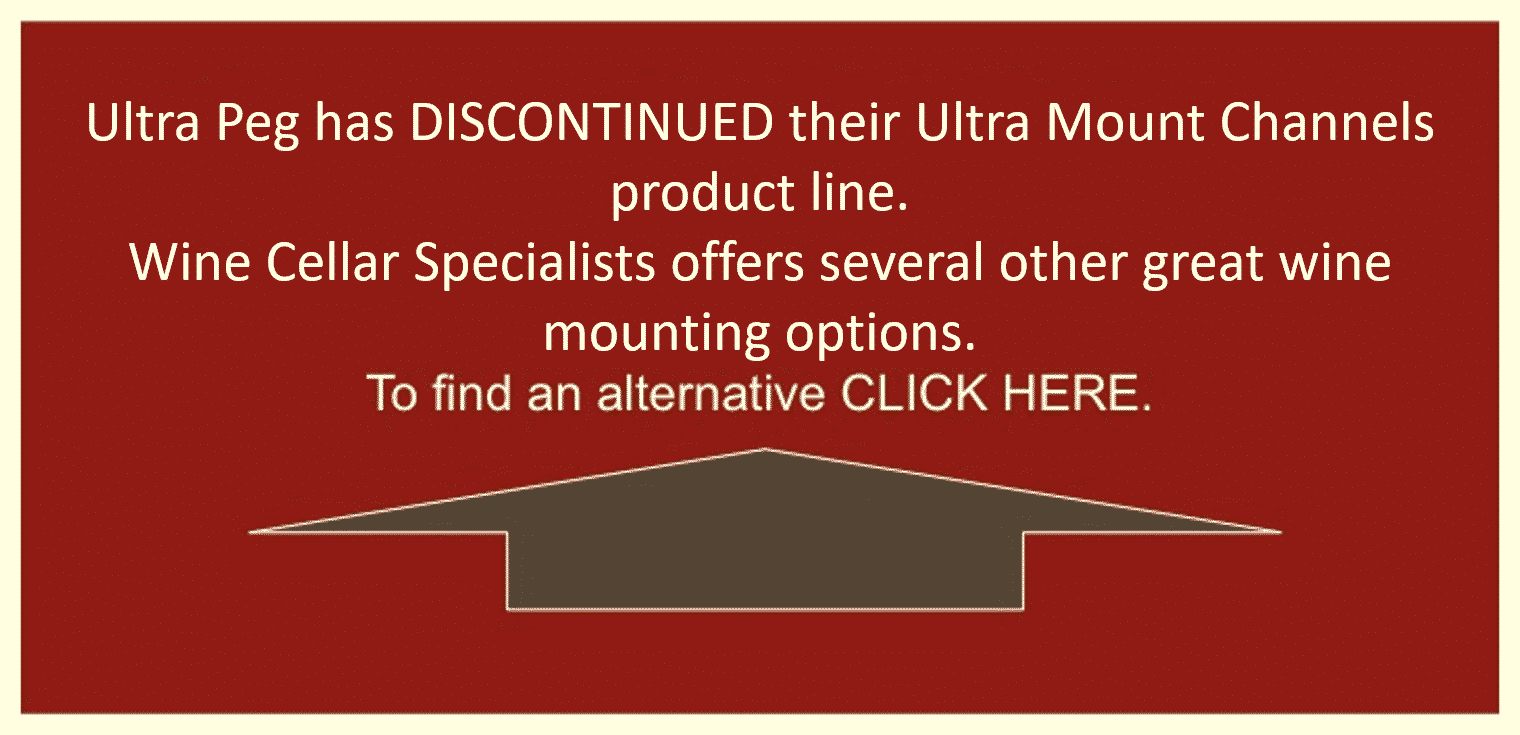 36" X 4" x 10.5" deep, including pegs
48 X 4" X 10.5" deep, including pegs
Available in Black and Chrome
Lighted pegs and/or panels can also be achieved when custom panels are mounted using the stand-offs. View more about led lighted pegs and panels.