Led Lighted Panels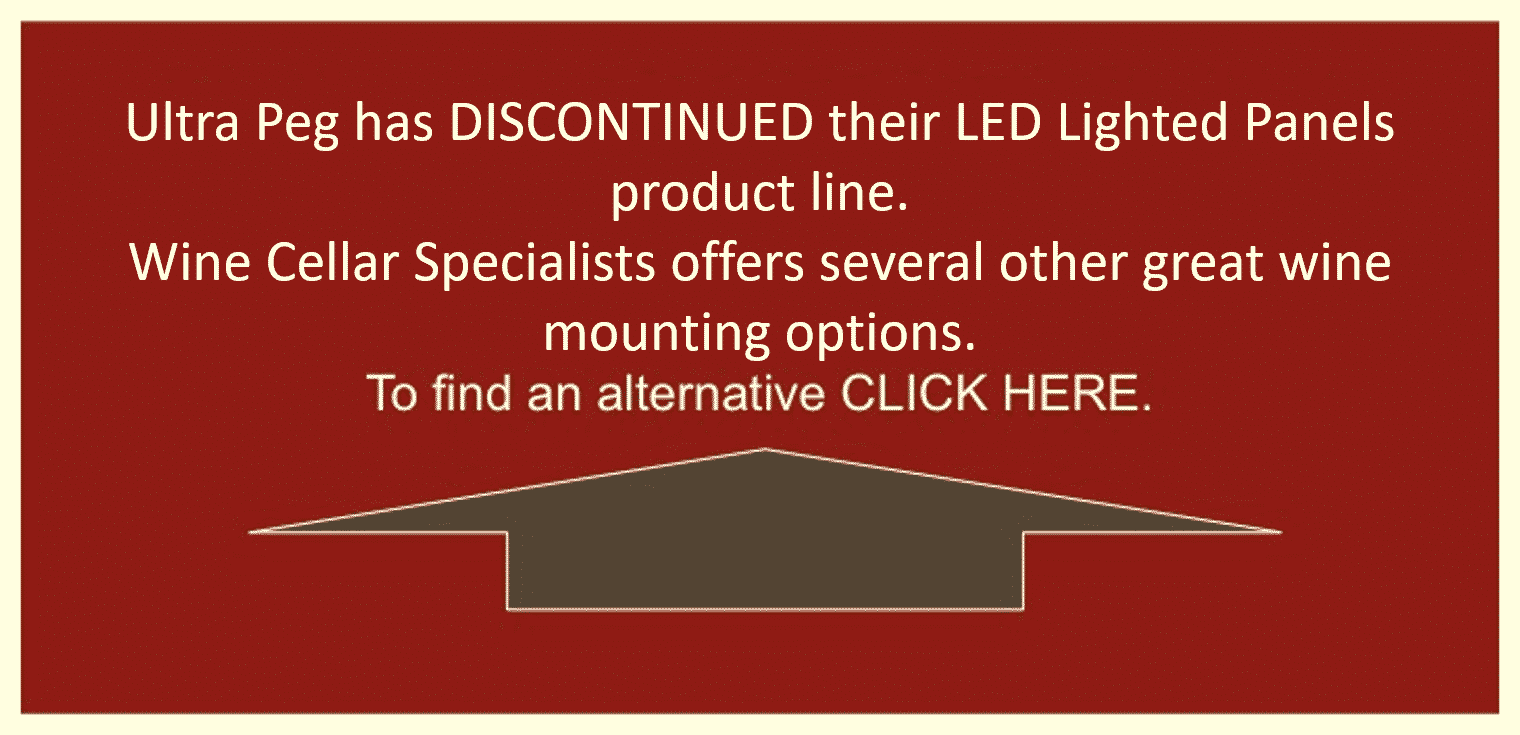 When mounted with standoffs, we can also add led lighting behind the panel for backlighting around the panel. This requires an acrylic backer behind the panel to hold the lighting. The led lighting is hardwired and a transformer and remote controller is provided.
As shown below, we can also use an acrylic backer board so that the entire back is lighted behind.
Shown below are the Ultra XL series in clear acrylic pegs. Currently these are only available in the Neck out style, not the horizontal. Also available in the acrylic are the Ultra pegs and the Wine Ports.