So you've decided to build a home wine cellar. Or, you already have one. Great. You know you're a serious wine collector when you have a wine cellar in your home. Not only do you have a safe place in which to let your collection age and gain in value, but you also have a great place to take guests coming over for dinner. Let them wander in your cellar, maybe even select the wine you're serving with dinner. Or, rather, select the wine with them.
Proper Wine Storage Tips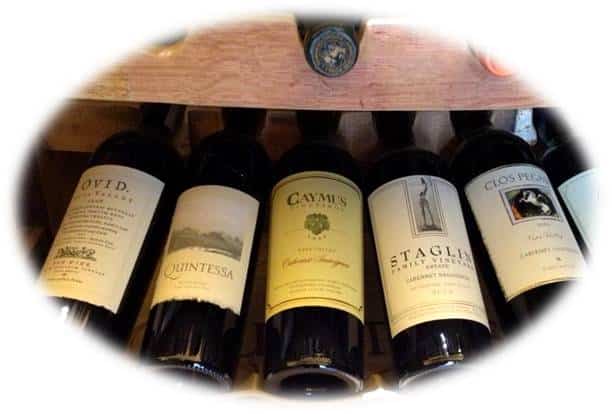 But as with anything, there is good storage and there is bad storage.
Good storage can help protect your wine while bad storage and destroy your wine in no time at all.
Make sure that doesn't happen to you by following these simple rules for storing wine in your home (whether in a home wine cellar or in your kitchen).
Wine Should Not be Exposed to Excessive Heat
Wine should be stored in dark places. Don't let the sun's damaging ultraviolet rays get to your wine.
These rays can damage your wine and, in some cases, make it undrinkable. That's why most experts suggest storing wine in a Texas home wine cellar, or, lacking that, on a rack that you're able to keep in an out-of-the-way place.
Your wine storage space must be installed with proper lighting system. Seek the help of an expert to ensure that your wine cellar lighting does not emit too much heat.
Keep Wine Away from Vibration
Believe it or not, vibrations (like what you'd feel in a room abutting a garage with a door that opens and closes electrically) aren't good for your wine. Where you store your wine should be as free of vibrations as possible.
Too much vibration can accelerate the chemical reactions in the wine. It can disturb the sediments in wine, and may ruin the complex flavors and aromas of wine. Building a wine cellar near any equipment, machinery, or appliance is not recommended.
Temperature and Humidity Must be Regulated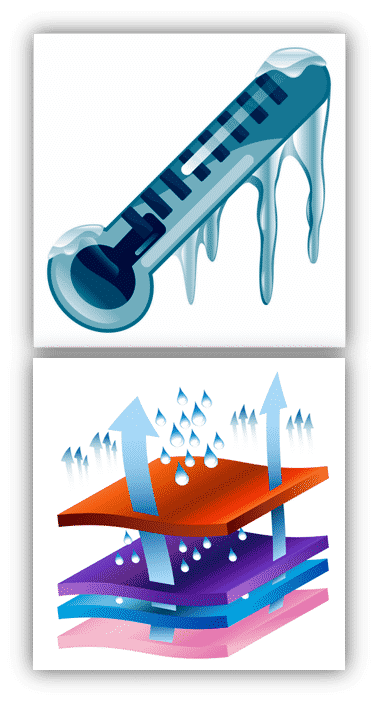 The temperature and humidity of the place where you store your wine is critical for best protecting it. If you can use or have access to a hygrometer, great.
The humidity in the room where you store your wine should be between 50 and 75 percent. If you realize that the humidity is low, do something about it. Install a humidifier, if you're storing wine in a room as opposed to a cellar. And if you're storing wine in a climate controlled cellar, your unit will already get rid of excess humidity.
Keep in mind that wrong humidity levels can cause moisture build up in your Texas home wine cellar. When this happens, your wine room can be a breeding ground for molds and mildew. These fungi can damage your wine labels, the quality of your wines, as well as the integrity of your racking.
In the rare cases where you need to add humidity, a wine cellar humidifier can be installed or use the poor man's method… add a small container of water across the room from the cooling unit. The moisture will be drawn up through the air as the unit tries to rid the room of excess humidity. Problem solved.
As for temperature, your wine should be stored in at approximately 55 degrees. Make sure you can control the temperature in the space where you are storing your wine. Most climate control systems come pre-set at 55 so you do not have to adjust.
When the temperature is not regulated, wine cannot preserve its desirable characteristics. Very low or very high temperatures can cause unpleasant tastes in wine.
Choose Quality Wine Racks Manufactured by an Expert
The way you rack your wine is also important. Did you know that if you have a display row where your wine is stored at an angle, it should be at no more than a 15-degree angle so the cork stays moist? If you buy pre-made racks, make sure this is possible.
If you're having racks built, make sure your builder knows what he or she is doing. It is best to hire a company who specializes in wine cellars. Even then, be aware that all of the manufacturers do not make their racks with the same quality or specifications.
Also, make sure that your wine rack system is designed with features that will enhance your drinking experience with family and friends. Your chosen builder should assess all your functional and aesthetic requirements. This will help them create a Texas home wine cellar that will store and display your favorite vintages safely and beautifully.  See quality wine racks offered by a master builder.
Organize Your Collection Effectively
Finally, you have to keep your wine storage organized. Organization is key to a good wine storage system. Store your wine by category or by collection. Keep a written record of what you have and where you are storing it.
Depending on your collection, you may be doing this for insurance reasons anyway. If you have a large collection you might want to invest in a computerized inventory control system. It really is the best way to make the most of your storage system.
A Wine Storage Specialist Can Build a Safe and Attractive Wine Room for You
With the help of a master builder, you can have a Texas home wine cellar designed to store your collection properly. Planning to start your wine room project? Wine Cellar Specialists can help you! Contact them today at +1 (866 )646-7089 or request a 3D wine cellar design for FREE!