Finding a Home or Commercial Wine Cellar Specialist You Can Trust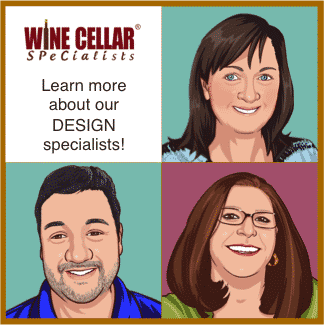 Discerning wine collectors have a problem. Whether you're a Tampa, Florida homeowner building a modern custom wine cabinet in your residence, or you own a commercial property in Chicago, Illinois that needs a large ducted wine cellar—finding a builder you can trust to actually build these elegant structures, who knows what they are doing, can be very challenging. Building a wine cellar isn't like building a normal room or cabinet—or even a refrigeration unit for that matter. You have to control both temperature and humidity. You have to control lighting. You have to prevent movement of any sort. A wine cradled in its rack is more sensitive than a newborn baby sleeping in a bassinet. And any wine collector who loves their wine worries about meeting with a cranky contractor or a slick salesman who's going to try to talk them into purchasing a predetermined wine project that they don't really want, that isn't going to really help them build the kind of wine selection that they dream of. You can imagine our clients' joy when they meet Nancy Higgins and our team of smiling faces and shrewd intellects. Our specialists understand wine, and we know how to build for the sensitive conditions of wine! We know how to plan for your future wine storage. We know how to stay within your budget. We know how to make your experience wonderful.
Learn what hundreds of wine cellar owner have come to understand, whether in Texas, Illinois, or Florida. Working with Nancy and our professional team of designers is just plain AWESOME!
Select the Specialists Who Build CUSTOM Wine Cellars!
We pride ourselves in working with you, on an individual basis, to help you decide what the best options for your wine cellar are going to be. We will customize this project to work for you, not us, not our expectations, or our personal preferences. This is going to be a wine tasting or storage space that you'll love and share with friends for years to come, and it needs to work for you and no one else.
Wine Cellar Design Discovery Process
We spend a lot of time discussing your needs and expectations, helping us to figure out how to design the project to your specifications:
How many bottles of wine do you plan to have?
What size of bottles do you collect?
Do you plan to host in the space?
Do you collect other beverages?
What's your aesthetic tastes?
We genuinely want to know.
Very often builders who construct wine cellars have cookie cutter patterns that that they try to fit their clients homes or commercial properties into because they don't know enough about this very specialized niche of construction. We, however, only build wine cellar projects. So if you can imagine it, or you've seen it in a magazine, or online, chances are we can do it.
Custom Wine Cellar Designers Know How to Plan!
We want your custom wine cellar, wine room, display, or cabinet and the entire construction process to turn out perfect. We know that construction can be difficult, and comes with challenges and inconveniences. This can be especially evident when building in your home.
Nicely Avoiding the Pitfalls
This is where professional, friendly, and specialized planning comes into play. We've seen scores of wine cellars. We know where the pitfalls can come. We will help guide you through the challenges. We will help you navigate the choices that need to be made with minimal pain!
Keeping Your Project on Budget
One of the misconceptions out there is that you pay more for custom work. But you need to consider an important fact: Won't you save money in the long run by staying on budget? How many times have you started a home construction project, or heard of colleagues start a professional commercial project, only to have it spiral out of control because of unforeseen expenses. This is what happens when your builder doesn't know what they are doing. Certainly there are always things you can't plan for whenever you enter a construction job, which is why planning is so vital. You have to plan for what you can't plan for. Which is why choosing a builder that has built wine cellar projects, of various types, all across the country is so important.
Designing on Budget
The other important factor when it comes to your budget is to design your project according to your budget. This is SO IMPORTANT. Where do you want your money to go in your project? Do you want it spent on racking? In the walls? In the flooring? In the cooling system? It all depends on YOUR priorities. A commercial wine cellar in the back of a Chicago restaurant is going to have very different budgeting priorities than a wine tasting room in a Clearwater, Florida residence. Very often we can help you save money on your project, making it cheaper than you think it will be. Hiring an expert designer is very smart financial choice when it comes to wine cellars.
Protecting Your Investment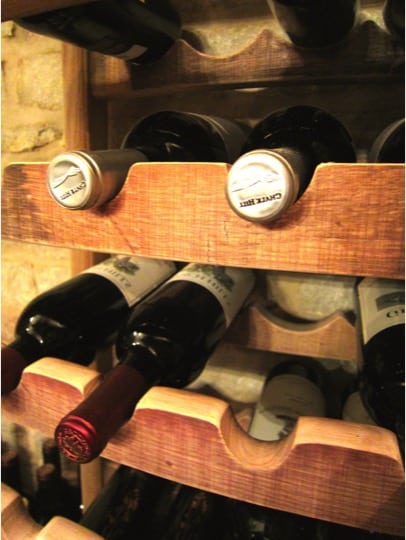 We understand the importance of preserving your investment. First, your investing in a wine cellar. Second your investing in wine stock. Both investments can be expensive and personally valuable to you. And both appreciate in in value when preserved. So we recognize the importance of respecting the investment your making and doing everything in our power to help maximize your return on this investment, from both a financial perspective as well as a personal one. Protecting the wine investment can be of particular importance to our commercial restaurant and wine store owners. Talk with us today about what your financial goals are for your business and how we can help you increase your profitability through a custom wine cellar.
Choosing Your Cooling Unit
The biggest technical decision for any wine cellar construction project is what type and brand of wine cellar refrigeration unit should be chosen. You don't want to invest thousands of dollars only to find out a few months from now that that the wine cellar isn't maintaining the right conditions— Or worse yet, find out that the wine cooling unit is actually causing damage to your property due to a leak. This would be a disaster, and it's not without precedence. We see it all the time.
Trusted Wine Cellar Builders Know How to Help You Make the Right Choices
Wine cellar construction also involves understanding the space that we're building in and choosing the right materials and techniques for construction. You can't just use any old type of flooring in a wine cellar. You also can't just install any type of lighting in a wine room? And don't think that any door is going to okay to install into the room. These kinds of choices really have to be thought through and understood by an expert.
Don't Forget to Consider Insulation
Insulation is also a very big deal. We insulate your space to make sure that the refrigeration unit that we've installed doesn't get overworked. Much could be written and said about this important topic. We highly recommend you see our page on insulation and discuss this topic with one of our specialists so that you can understand how your future wine cellar is going to be protected from climate fluctuations—the enemy to wine.
A Wide Assortment of Home and Commercial Wine Cellar Features and Options – from Chicago to Tampa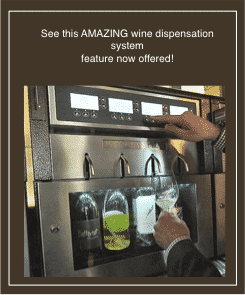 When you work with the best wine cellar builder in the country, you work with a company that offer every and any option related to wine storage.
State-of-the-Art Custom Wine Racks
Climate-Control Wine Cellar Doors
Mold-Proof Wine Cellar Flooring
Hand-Carved Wood Products and Art by 3rd generation Wood Carvers
Wine Cellar Art
And much more. We are adding new items all the time. Everything we have access to may or may not always be shown on our website, so you'll want to ask if you're interested in something you have seen somewhere else—chances are we can get it for you.
Working with a Specialist from A to Z
At the award winning Wine Cellar Specialists we assign you your own expert to work on your project from the beginning to the end. We want you to be able to pick up the phone and speak with a real person about your project. On the other hand, if you like communicating by email, we're happy to do so as well—whatever fits your preferences. Let your design specialist know how you want to connect. When you first meet with a Wine Cellar Specialist, we provide a free consultation and 3D Design, an important step in helping you visualize your project.
Where We're Located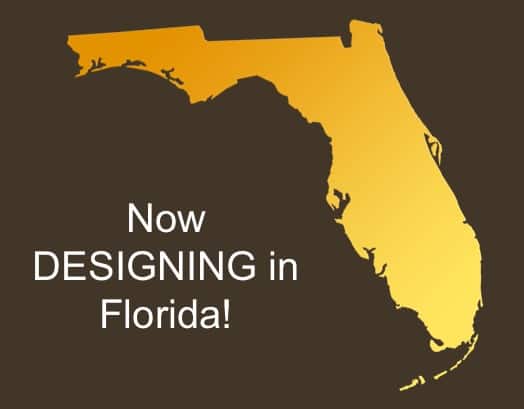 Right now we have design offices in Dallas and San Antonio, servicing the entire state of Texas. We also have an installation office in Chicago, Illinois, allowing us to conveniently serve both homes and commercial business owners in need of cellar construction in that wine loving metro area. And we're now excited to announce a that Tampa, Florida office is open as well, allowing us to serve the marvelous State of Florida.
We Build Nationwide
Regardless of your location, we build wine cellars all over the United States. We're able to build in your hometown if you give us a call. Like we said, we work for you. If you're not near one of our design offices, we'll be happy to come to you. Call us or contact us here and we'll start the process of helping you find out what countless families and businesses throughout the country now understand—that when you're building something as personal and important as a wine cellar, you always choose the SPECIALISTS!
Discontinued Pages