Doors for Wine Cellars Come in Two Major Custom Types with Common Features
The entryway door of a climate controlled (refrigerated) wine storage room is a critical component of a dedicated wine cellar design and build. Not getting this right can dramatically affect the efficiency of the system and possibly cause breakdowns and issues with damp and mold.
Our purpose built Custom Wine Cellar Doors come in two basic types, "Wrought Iron" or "Wood" styles.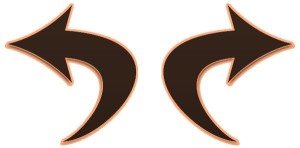 Visit our selections of Wrought Iron and Wood based Wine Cellar Doors
Each has their unique features and designs, see below a list of general features common to both.
Custom wine cellar doors are generally purpose built to create a complete seal with great resistance to wear and tear on the seal. They are also designed not to warp due to the continuous temperature difference.
As well as these important mechanical features, we generally design the entry way to your wine room to be consistent with the quality and style of your wine cellar. As wine cellars are often visual backlit features in a home we also often use special glass to allow the room to be seen externally.
As wine collections can run into the tens of thousands of dollars of investment, one other feature commonly required is security. For this reason, solid doors with strong locks or enhanced security features can be a very important feature.
Custom Wine Cellar Doors – Common Features
Customized door sizes to your specifications
Various jamb sizes available
Dual Pane glass 5/8" thick
Choice of color
Weather stripping included
Commercial grade hinges
Numerous handle set choices
Stunning Bronze Doors for Your Custom Wine Cellar
Add character to your wine cellar design with beautiful bronze wine cellar doors. These doors provide an excellent combination of function and style while allowing greater visibility of your wine collection. Custom sizing configurations are available to fit any wine cellar.
Product Features:
Solid Bronze Extrusions
Wine Safe Glass
Narrow Profile Sight Lines
Multi Point Locks
Silicone Weather Stripping
ISO Bar Thermal Barrier