R & R Residential Custom Wine Cellars – Atlanta, Georgia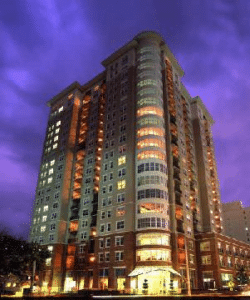 This beautiful Residential Custom Wine Cellars project was created in a exclusive high rise condominium in Atlanta, Georgia.
The Tuscan purpose built wine cellar door features an arched dual pane glass panel finished with a unique wrought iron design. The wood finish is an Early American stain and lacquer.
A WhisperKool XLT3000 wine cellar cooling system is located above the door to remain inconspicuous whilst cooling the wine room.
The custom wine racks featured in the wine cellar are premium redwood finished with a satin lacquer to bring out the color in the wood. All of the diamond and X bins racks are a lattice style. We have included a high reveal wine display row to compliment the individual bottle storage above. The arch and tabletop are also in premium redwood with lacquer.
Our thanks to our wine cellar builder Jim Hixon of Hixon Homes for doing such a good job with this wine cellar installation Atlanta GA.
Residential Custom Wine Cellars — Atlanta Georgia R&R
With a total
capacity of 979 bottles of wine
this wine cellar can store a pretty large collection by any standards. One of the challenges with this
wine cellar design
was to work around four pre-existing columns in located every corner of the room.  This was not too much of a constraint though as dead corners are often lost in wine rack construction anyway, due to the difficultly in accesses them from within the racking.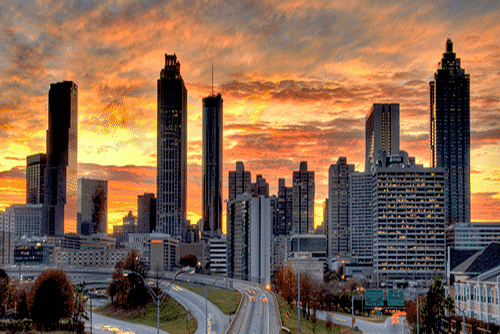 As the front columns to the left and right of the wine room were 15 inches deep, we placed horizontal single deep racks in front of them. This not only hid the column itself but added a nice "label forward" design element. This enabled us to line the walls with a good looking wine display, whilst at the same time taking up minimal physical space in the process.
Other design elements include a light valance above the display row allowing a nice concealed wine cellar lighting effect highlighting special showcase wines. You will also notice that the racks were custom made to line up with the column depth and have a balanced mix of display and bulk storage formats. The lower case storage and lattice diamond bins were designed to be double deep to maximize capacity in the bottom section. We think you will agree that this mix of depths and storage styles allowed us to create a great overall look and style for this wine room.
Wine Cellar Doors are also an Important Element in Wine Cellars
This is true not only from an aesthetic point of view as described above but also functionally, to seal the room properly and maintain the correct climate efficiently. All our purpose built wine cellar doors are warp resistant and have a special door bottom that has a seal that drops into place when the door is closed. This eliminates natural wear and tear that can cause cool air leakage that can reduce the efficiency of a climate controlled wine cellar over time.
Every custom wine cellar client gets a full 3D CAD design package of what there cellar will look like before committing to the project, similar to some of the examples found on this page. The design package includes a full list of materials and feature elements. To start your own wine room conversion project simply give us a call at +1 (866-646-7089) or complete a wine room design request form.
See More Examples of Completed Wine Room Projects Completed by Wine Cellar Specialists!
Residential Custom Wine Cellar project in Chicago, Illinois Project
Small Contemporary Residential Custom Wine Cellars Dallas Texas Project