This home wine cellar project had to look great yet be built and installed within a tight budget. Given that the room also had to be fully climate controlled careful selection of products and materials was critical. We think you will agree that the completed installation looks both high end and impressive.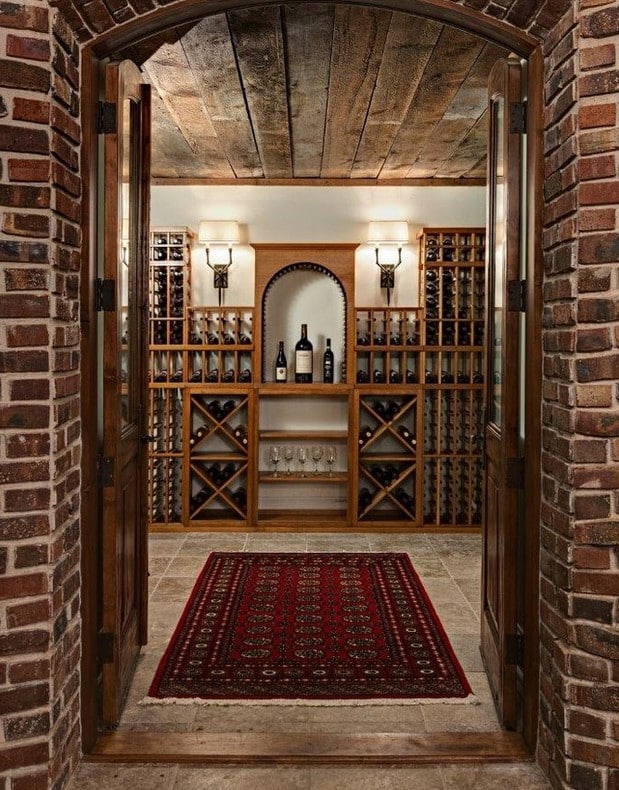 The Minnetonka, Minnesota Minneapolis Home Wine Cellar Project
To make this Minneapolis project work within a budget, we used a combination of kit based modular wine racks and custom design racking. We also had to design the back wall racking carefully to fit around already installed wall lighting.
Within the custom racking we used solid x bins and case storage shelves below the arch to add style.
Although on a budget we were still able to manufacture the racks in mahogany and add a "wheat" stain and lacquer finish. This was a particularly important enhancement to achieve the high quality look.
The Climate Control System – Wine Cellar Cooling by WhisperKool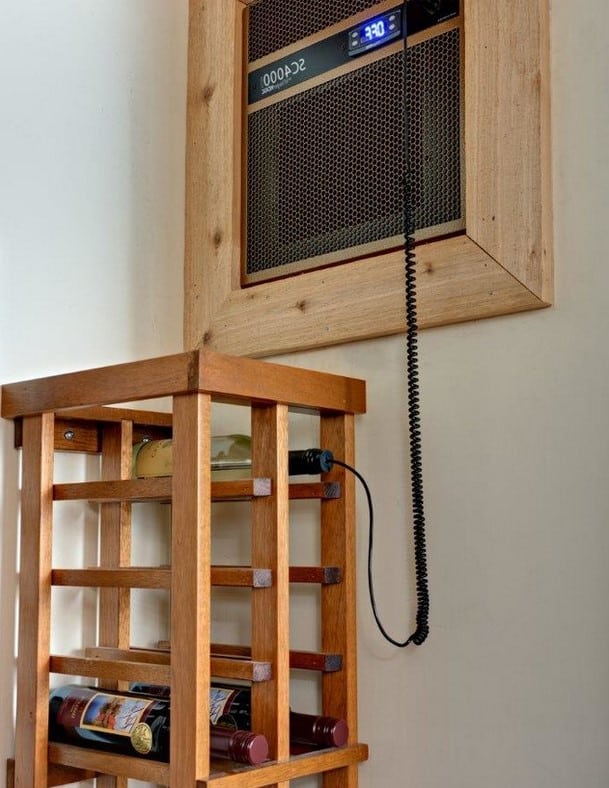 The wine cellar cooling system chosen for this project was a WhisperKool SC 4000. This is a self-contained (through-the-wall) technology in an all-new aesthetic housing design. Based upon feedback, clients and installers alike, the unit incorporates a variety of high quality components designed for longevity. Consistent with the overall budgetary restrictions, this system made an excellent choice for this home wine cellar project.
The WhisperKool SC 4000 has a 30°F temperature differential. In order to keep your cellar at 55°F, the area the unit exhausts into should not exceed 85°F. This makes interior installation ideal for SC series units.
Wine Tasting Room and More
The final capacity of the cellar was 900 bottles. The ceiling of the cellar was constructed using reclaimed wood. Another strong feature of this home wine cellar is the bare brick work arched entrance and a stylish wine tasting area. Note the rustic wood beamed ceiling in the tasting room.  This additional feature complements the overall suite, turning it into into a wine cellar entertainment experience.
These wine racks by Wine Cellar Specialists were installed by our Minnesota partner, Closets for Life.