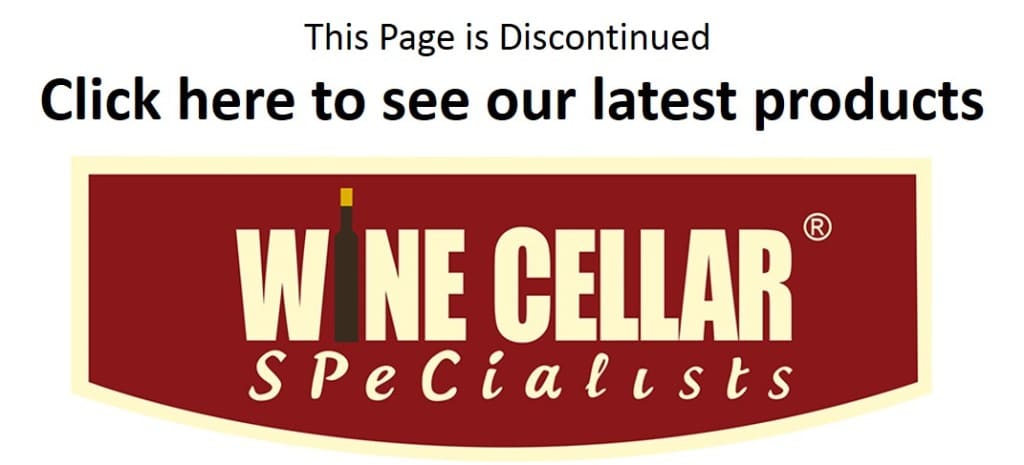 Wine Wall Series Racks – Ultra Modern Wine Displays
The Wine Wall Series is an ultra-modern storage option, with tremendous design flexibility and potential.
Crafted from rigid aluminum bars, the wine wall system has been tested under actual wine cellar conditions and will not deteriorate.
The unique configuration of the Wine Wall System allows for increased bottle capacity over traditional wood racks. Spaced precisely to accommodate even the larger sized bottles of today, these smooth pegs protect your labels, and cradle your bottles securely.
Unique Floating Wine Displays
At capacity, a Wine Wall System wine cellar gives the illusion that the bottles are actually floating.
Precision Engineering with Your Collection In Mind
The engineering for this system was perfected over the course of years. The spacing is handled by state-of-the-art computerized woodworking machinery, working with tolerances less than a tenth of a millimeter.
Unlimited Design Potential with Backsplash Options
The Wine Wall System is an architect and designer's dream. Bring an organic feel to your wine cellar by coupling the Wine Wall System with an exotic wood backsplash. Maintain an urban minimalism by adding a stainless steel backing. Or be creative with an LED acrylic backsplash to impart the atmosphere of an ultra-lounge.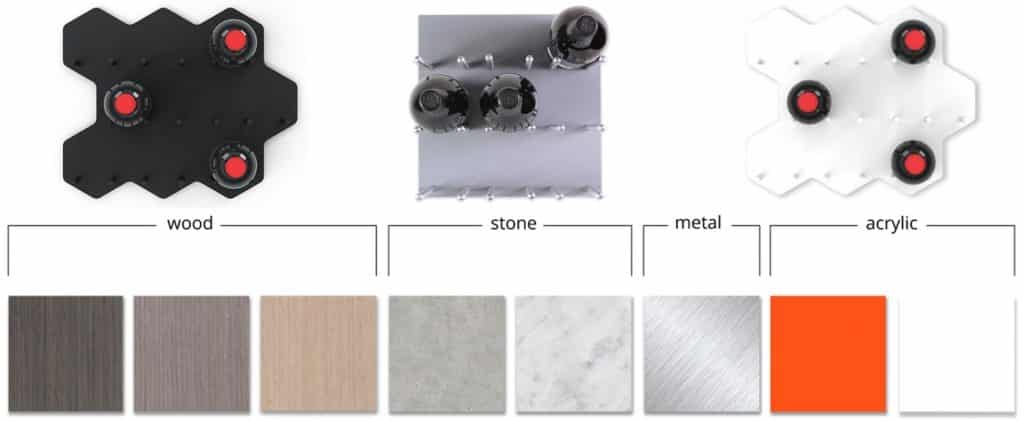 The PEG or ROD System offers extreme design flexibility, able to work around obstacles other racking options simply cannot. Under stairwells, into tight corners, around odd angles, the Wine Wall System can fitted into virtually any irregular-shaped space.
Call Wine Cellar Specialists +1 (866) 646-7089 and get your own unique ultra modern wine display design today!
*Wine Wall System is offered as just the rod, or rods with your choice of special backing panel material. Finish choices for the rods are brushed aluminum, soft-touch black and soft-touch white.